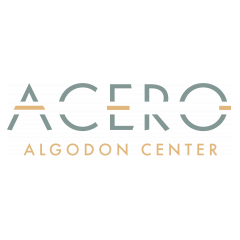 Your Review
Submit a Review

Resident Reviews
|

Recommended: Yes
Thank you for your review Mason! We appreciate you choosing to call Algodon home, and we are so happy you are enjoying the community!
|Recommended: Yes
Nice apartments — Spacious apartments and quiet community. Really nice.
Thank you for the review Salvador! We are so happy you choose to call Algodon home and we look forward to years to come!
|Recommended: Yes
I love it — I love it The units are great quality and if you have questions they are always responsive as soon as they are available
Thank you for your review Taneal! We truly enjoy having you a resident here at Algodon, and we are so happy you are enjoying your new home!
|Recommended: Yes
The parking arrangements could have been better. — Great place to live, good management staff, maintenance team, and good amenities.
Thank you for your review, Lynden! It is a pleasure having you a resident here at Algodon, and we are so happy you are enjoying the community!
|Recommended: Yes
My View — I recommend all the time, I love it , its beautiful and everyone is so nice- the parking situation has gotten better and I appreciate that - it was hard coming home after a long day and finding someone in my spot, it felt like almost everyday...that has improved greatly. My only little pet peeve is, I live in front of the volley ball area and by the way when people are playing I cant hear a thing - good job on that.. its the grassy area and everyone walks their dogs and stops always right in front of by back gate and my dogs go nuts and it happens so much, not really anything you could do, I know, and the people who love to clean their balcony every day right above me push soapy water over the edge right into my patio and I do have dogs and I don't know if the cleaning stuff they use is toxic or not - if they could just push the excess water to the side or something, oh one other thing I love the Amazon mailboxes but they top drawers are so high I couldn't get my package and the open door was beeping like crazy maybe ok enough of my wish list - Thank you for all you do and by far best place to live.
Thank you for your review and feedback Christine! Thank you for your patience for any parking issues during construction, and now with all parking assigned we have seen an improvement in parking. We will certainly reach out to the community to help remind them of rules and guidelines that need to be followed, and the direct neighbors additionally. We are so glad you choose ACERO as your new home and please don't hesitate to reach out directly for anything you need!
|Recommended: Yes
Such a nice property can be a little more cleaner at times — Highly recommend
Thank you for your review, Giovanni!
|Recommended: Yes
Would recommend — Apartments are clean and you live comfortably. You can hear the neighbors' footsteps but it's an apartment complex. Very nice and spacious.
Thank you for your review, Isela! Please reach out if the noise becomes excessive and we will certainly look into it for you.
|Recommended: Yes
Recommend apt — Apt are really nice 👍🏻
Thank you for your review, Jose!
|Recommended: No
Beware of Noise from kids — We love our apartment but unfortunately it hasn't been that peaceful because of neighbor with kids upstairs. Constant running, sprinting and stomping all day until the wee hours of the night. And we know kids will be kids, I reached out to the management to give the parents at least a courtesy warning but not resolved. Just a heads up if you're working from home, you will not have a quiet place to work in if you end up with neighbors like mine. I can't concentrate with work and studying and earphones doesn't help as you can feel the vibrations of the stomping from the walls to the floor.
Thank you for your review, Kendra. We are sorry to hear about your noise issues you are dealing with. We have reached out to the surrounding neighbors and will continue to do so if needed. Please reach out to us directly s we may assist in this situation.
|Recommended: Yes
Move in condition and Day to day Living — The community is very nicest on move in we had many problems with our apartment. Maintenance was quick to get our major problems solved but many of the issues were cosmetic and they were not willing to work on those. For it being a brand new never lived in apartment my move in inspection had lots of issues documented. The construction team even left a whole list of things they did not complete in one of our drawers by accident. Most of this stuff was minor touch ups but it can be frustrating when you pay the price for things to look a certain way and they don't. All of that aside the lobby and common areas are great. We love the little community set up and are always spending lots of time outside. Its never too loud, everyone is fairly nice, and the coffee machine in the lobby has a special place in our hearts. Overall I would recommend living here.
Thank you for your review, Kailani! We sincerely apologize in your frustrations with your new move in. Please reach out to the office directly if there is anything else we can do to fix any cosmetic issues or problems and we will do the best we can. We are so glad you are loving the amenities though, and can't wait to see you at future resident events!
|Recommended: Yes
The property is good super fancy interior the only thing is parking is super annoying theres never parking — Its a super nice place to live great staff and great amenities
Thank you for your review, Jose!
|Recommended: Yes
Could use some minor changes, but overall great place to live — My favorite of Acero is how quiet the community is. I'm a city girl but when I'm in my home I like a break from the noise and Acero provides that. The amenities are very nice, as well as the staff A few minor things that stand out to me, one being that after the office staff leaves we aren't able to use the TVs in the gym or pool are because we don't have the remotes. I wish there was a better way of accessing the TVs. Second, if you are coming back after 8pm good luck finding parking. Limited parking is available for the amount of people living here, my building still has not received our parking assignments, and in the mornings cars are parked in fire lanes which make it more difficult to back out of a space when I'm on my way to work. Third, people are constantly leaving large piles of dog poop in the grass areas. Sort of annoying because I take my dog over the to play instead of the community dog park. This brings me to my last, and biggest complaint, being that the dog park is ABSOLUTELY DISGUSTING The smell is horrendous and it's because the fields are turf. With turf fields dog pee and poop have nowhere to go so they just sit there and bake in the sun. I can smell it when I walk to my apartment and it's vile. Other than the concerns mentioned above, the fixtures, appliances, and layout of the apartment are nice It's peace fun, friendly, overall a good community to live in.
Thank you for your review, Shannon! We appreciate all of your feedback. The remotes are in the gym area for your use after hours. Our final area of carports should be released by next week and assigned spaces are completed, there is also extra parking near building 21 also typically. In addition, we are towing for fire lanes so that should be better soon as well. For the dog park, we do clean it daily and have gotten a higher enzyme treatment we are using. We are monitoring residents that do not pick up after their pets and will fine if necessary, please let us know if you ever notice this firsthand and we will be sure to address it. We will work on assisting in all this areas of concern. Thanks for calling ACERO home!
|Recommended: Yes
It's a nice place so far — I would tell them overall it's a nice place the staff are great maintenance is cool. But make sure to get a 3rd floor unit because it sounds like a heard of elephants trampling on the ceiling all day night .
Thanks for your review, Michelle! Please reach out to us for any noise complaints and we will be sure to address them.
|Recommended: Yes
Parking is not great and my upstairs neighbors are louder than you can imagine til 2am so you guys suck but whatever — The pool and clubhouse are great and the place is super clean and welcoming
Thank you for your review, Logan!
|Recommended: Yes
Perfect — Excellent feels like exactly like home but also like a resort
Thank you for your review, Lizbeth!